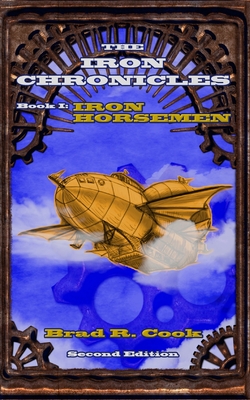 $14.99

NOT IN STOCK - Usually arrives in 7 - 14 business days
Description
---
High Adventure in the Age of Steam and Steel.
Alexander Armitage doesn't fit in with the other students at Eton College. His father, the newest instructor, is obsessed with ancient languages and the dusty old books he forces Alexander to study. When his father is kidnapped, Alexander finds himself partnered with a baron's daughter, her little bronze dragon, and an eclectic crew of Sky Raiders in a quest to find him. Their search leads to Malta where they discover a secret society intent on unleashing this ancient apocalypse in the form of the four Iron Horsemen.
In a steam-powered Victorian world where secret societies play with destiny like a game of chess, and pirate airships prowl the sky, Alexander confronts the harsh legacy of the American Civil War he left behind, this new aristocratic world that rejects him, and the crushing pressure of being offered to become a Horseman himself.