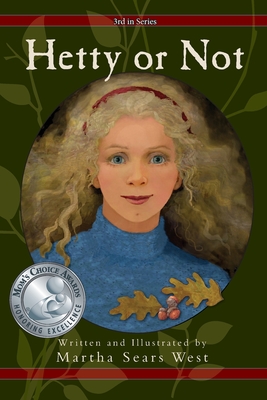 $15.95

NOT IN STOCK - Usually arrives in 7 - 14 business days
Other Books in Series
This is book number 3 in the Hetty series.
Description
---
A young woman poised to marry her beloved must face the machinations of his former fianc e in the third installment of West's Hetty series.
In 1960, the shy, sweet 20-year-old Hetty Lawrence has graduated early from college and is thrilled to be back in her forest home. She visits "Hannah," the mighty oak tree that was once her childhood refuge and the place where she confessed her love to Morgan Morganthal. Soon after that confession, Morgan halted his wedding to Katrinka Wallace, the stunning daughter of a dwarf named Phil, who's Morgan's father's partner in a family circus business.
Morgan is finished with law school and eager to start his new life with Hetty. Then Phil dies, and Katrinka leans on Morgan for support. She also hints to Morgan that Hetty, due to a heart condition, shouldn't have children and manipulates Ignatz, a former circus employee dismissed for animal cruelty, to help her trap Morgan into marriage.
Hetty tries not to feel threatened by Katrinka's actions and does her best to fulfill Phil's dying wish for her to be a friend to his daughter. She also tries to help reignite the love between Morgan's parents and later undergoes a glamorous transformation.