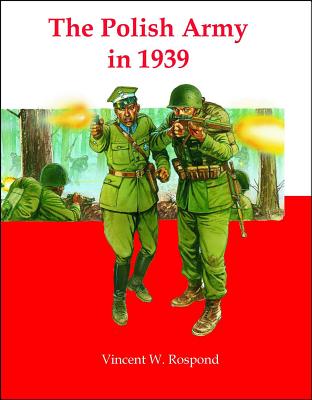 $48.00
Out of Stock Indefinitely
Description
---
One of the only complete histories of the Polish Army in 1939

The Polish Army in 1939 provides a detailed account of the planning, strategy, organization and equipment that made up the force that first faced the Blitzkrieg and the Soviet Army.With over 200 illustrations and maps - many in color - The Polish Army in 1939 allows the reader to understand what happened and why the contest may not have bee uneven as is sometimes portrayed. In addition to sections on uniforms and equipment, the strategic and tactical organization of the army outlined as well as the various vehicles and airplanes tht made up the Polish Army. This book provides a full order of battle on the Polish forces,as well as the German and Soviet units involved in the attack on Poland,. There are biographies on various generals and politicians involved in the campiagn. Several maps were developed specifically for this edition. The German invasion of Poland in 1939 initiated World War II. At the time it was thought that Poland would be able to hold off until their French and English allies could aid them. Though poor planning on the part of the allies and under estimation on the abilities of German combined with a change of strategic planning led to the quick defeat of the Polish army.
About the Author
---
Vincent W. Rospond received his MA in history from the University of Illinois. He has written and edited many books on military history; specializing in Eastern Europe. His works includes books and articles on the Polish armies of the 18th and 19th centuries. He is also the editor of The journal of Americas Military Past. Mr. Rospond has also written speculative fiction and SF&F under the name Jan Kostka.