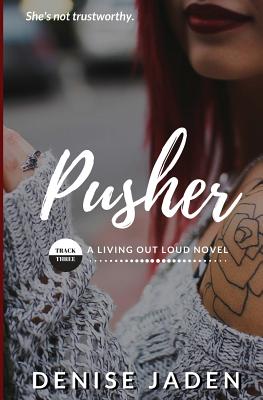 $12.95
Currently Out of Stock - No ETA
Description
---
She's not trustworthy.
Kass returns from touring with Eli's band willing to do whatever it takes to repay the band for her mistakes, even if it means playing with the lines of legality. Soon enough it will all be over. Kass can repay the band and move back home, where she'll stay at Eli's side and finally push herself to open up to someone.
That is, as long as her illegal cohorts keep their end of the bargain and Eli doesn't find out.
Pusher features dangerous secrets, complicated romance, and unforgettable characters. If you like Kasie West and Jordan Ford, you'll love the latest installment in Denise Jaden's Living Out Loud Series.