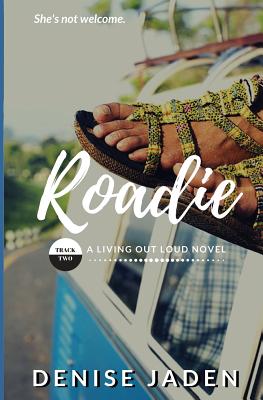 $12.95
Currently Out of Stock - No ETA
Description
---
RUNAWAYS. ROMANCE. A ROCK & ROLL ROAD TRIP. Guarded and angry at humanity, Kass has nowhere safe to go for the next three weeks. She recoils from Eli's gentle patience, while accepting his not-quite invitation to join their band tour. He gets her, though, and he is the only person to ever make it past her cutting back talk. But she's a life-hardened punk who won't get along with the rest of the band. He's a sensitive guitar player. Sparks will fly as they try to meet in the middle on their rock and roll road trip.
Roadie, Track Two in a new upper YA Series, features page-turning band drama, sizzling romance, and nuanced characters. If you like Rainbow Rowell and Gayle Forman, you'll love Denise Jaden's new series.
Buy Roadie today and hit the road with some unforgettable characters.