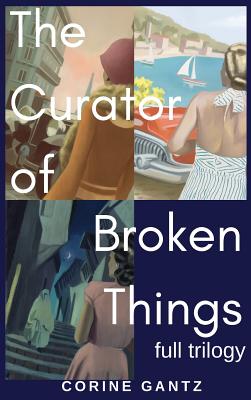 $35.00

NOT IN STOCK - Usually arrives in 7 - 14 business days
(Non-returnable)
Description
---
With her twins in college and her ex-husband off to a younger pasture, Cassie is resigned to a disappointing life in Los Angeles, until she reluctantly returns to Paris to visit her ailing father. There, she discovers the existence of an estranged aunt, a woman of many secrets who lives in a beautiful house in Paris's exclusive Cit des Fleurs. Dumbfounded by what she learns, Cassie sets out on a quest to understand her family's past and make sense of her father's cold indifference toward her.
In Paris, as the truth about her failed marriage begins to take form, Cassie fights with her family, grapples with French idiosyncrasies and her own, and attempts to resist the charms of a good-looking Parisian who rides a vintage motorcycle.
From the last gasp of the Ottoman Empire to Paris of the 1920s to the prewar French Riviera to the World War II Allied landing in North Africa, the extraordinary story of her family unfolds to reveal the burdens Cassie has carried her entire life.
THE CURATOR OF BROKEN THINGS is a family-saga trilogy that takes place over a century. The novel weaves multiple narrative threads, each revealing new sides of the story until three generations of secrets are revealed that might bring a family together or tear it apart.
Book 1. FROM SMYRNA TO PARIS. Everything Cassie believes about her father is turned on its head when she meets an estranged elderly aunt more than willing to expose family secrets that have created riffs across generations. From an ancient city in the Ottoman Empire to Paris in the Roaring Twenties to a desperate escape from Nazi annihilation, Cassie begins to unearth her family's past and its impact on who she has become.
Book 2. ESCAPE TO THE C TE D'AZUR,
A family flees Paris at the dawn of the Second World War, haunted by secrets that threaten to rip them apart. Seventy years later, Cassie, in modern-day Paris, finds herself alone frantically trying to confront her hostile relatives. Meanwhile, puzzled by the advances of a charming Frenchman, she struggles to cope with the demands of her manipulative ex and gain an understanding of her true self.
Book 3. RESISTANCE IN ALGIERS
Amidst he chaos of the Second World War, and having taken refuge in North Africa, Cassie's parents and grandparents enter the French Resistance. As the Nazi threat tightens its noose, they find love and risk their lives and one another's. In modern-day Paris, Cassie, now on the cusp of a surprising and disorienting love interest, has to conquer her fear of failure and success. When the last shocking piece of her family's puzzle comes into her possession, Cassie must unburden herself from several generations of family secrets.