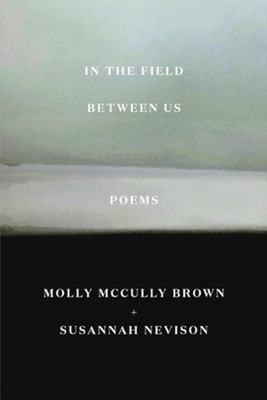 Description
---
This exquisite exchange of poem-letters between two disabled writers traces their struggle to find purchase in inhospitable landscapes—topographical, social, emotional, semantic.
In the Field Between Us is a friendship in poems, an epistolary project by Molly McCully Brown and Susannah Nevison that ponders disability and the possibility of belonging in the aftermath of lifelong medical intervention. In the beginning, the poem-letters express, in gorgeous harmony, the psychic and physiological complexities of surviving remedy. As the book unfolds, the writers encounter a natural world around them that increasingly seems to mirror the traumas they have endured. Out of its tracing of innumerable scars, this book emits a perseverance, a spirit of communion, and a hopeful resolve that rises out of the poets' attention to detail and their profound connection to one another.
About the Author
---
Molly McCully Brown received her MFA from the University of Mississippi, and is a graduate of Stanford University and Simon's Rock of Bard College. She has published poems in Gulf Coast, Image, Kenyon Review, and elsewhere; Her Essay "The Broken Country" from Places I've Taken My Body was pick for the Best American Essays of 2021 publication (HMH Books).

Susannah Nevison received the American Literary Review poetry prize and an Academy of American Poets/Larry Levis prize for her work. Her poems and criticism have appeared in or are forthcoming from Ninth Letter, American Literary Review, Southern Indiana Review, diode, Cider Press Review, and elsewhere. She is a doctoral candidate in Literature and Creative Writing at the University of Utah, where she also teaches.