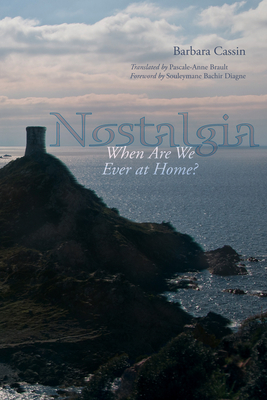 Description
---
Winner, French Voices Grand Prize
Nostalgia makes claims on us both as individuals and as members of a political community. In this short book, Barbara Cassin provides an eloquent and sophisticated treatment of exile and of desire for a homeland, while showing how it has been possible for many to reimagine home in terms of language rather than territory. Moving from Homer's and Virgil's foundational accounts of nostalgia to the exilic writings of Hannah Arendt, Cassin revisits the dangerous implications of nostalgia for land and homeland, thinking them anew through questions of exile and language. Ultimately, Cassin shows how contemporary philosophy opens up the political stakes of rootedness and uprootedness, belonging and foreignness, helping us to reimagine our relations to others in a global and plurilingual world.
About the Author
---
Barbara Cassin is Director of Research at the Centre National de la Recherche Scientifique in Paris and president of the board of the College International de Philosophie. She is the editor of Dictionary of Untranslatables: A Philosophical Lexicon and author of Sophistical Practice: Toward a Consistent Relativism (Fordham). Forthcoming works include translations of two books co-written with Alain Badiou.

Pascale-Anne Brault is Professor of French at DePaul University. She is the co-translator of several works of Jacques Derrida's, most recently For Strasbourg: Conversations of Friendship and Philosophy (Fordham).

Souleymane Bachir Diagne is Professor of French and Philosophy at Columbia University. He is the author of African Art as Philosophy: Senghor, Bergson, and the Idea of Negritude.

"