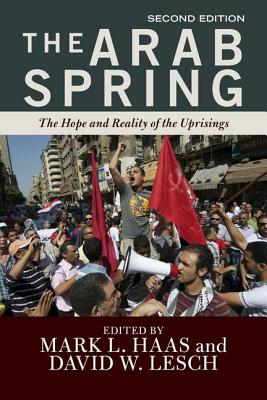 Description
---
Beginning in late 2010, peaceful protests against entrenched regimes unexpectedly erupted in a number of Arab countries, causing political upheaval across the region. Through contributions from noted scholars, The Arab Spring provides a comprehensive overview of the causes, key issues, and aftermath of these events. Divided into two parts, the book first examines the Arab countries most dramatically impacted by the uprisings, as well as why some of their Arab neighbors avoided large-scale protests. The second part explores other countries inside and outside the region-that have a stake and interest in the uprisings.
The second edition includes a new chapter on Iraq and coverage of developments in the region since 2012 and how they have altered initial assessments of the Arab Spring's effects. New part introductions and a revised concluding chapter provide contextualization and comparative analyses of key themes and broader questions. This is an essential volume for students and scholars seeking the fullest understanding of how the Arab uprisings continue to impact the region and the world.
About the Author
---
David W. Lesch is the Ewing Halsell Distinguished Professor of History at Trinity University. He is the author or editor of fourteen books, including Syria: The Fall of the House of Assad, The Arab-Israeli Conflict: A History, and The Middle East and the United States: History, Politics and Ideology (with Mark Haas). Mark L. Haas is Professor of Political Science at Duquesne University. He is the author of The Clash of Ideologies: Middle Eastern Politics and American Security and The Ideological Origins of Great Power Politics, 1789-1989, and coeditor of The Middle East and the United States. His scholarly articles have appeared in such leading journals as International Security, International Organization, International Studies Quarterly, Security Studies, and The Review of Politics.