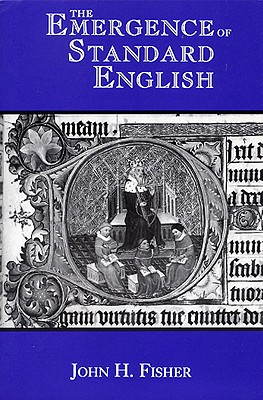 $33.75

NOT IN STOCK - Usually arrives in 7 - 14 business days
(Non-returnable)
Description
---
Language scholars have traditionally agreed that the development of the English language was largely unplanned. John H. Fisher challenges this view, demonstrating that the standardization of writing and pronunciation was, and still is, made under the control of political and intellectual forces.
In these essays Fisher chronicles his gradual realization that Standard English was not a popular evolution at all but was the direct result of political decisions made by the Lancastrian administrations of Henry IV and Henry V. To achieve standardization and acceptance of the vernacular, these kings turned to their Chancery scribes, who were responsible for writing and copying legal and royal documents.
Chaucer, a relative of the king, began to be labeled by the government as a master of the language, and it was Henry V who inspired the fifteenth-century tradition of citing Chaucer as the "maker" of English. An even more important link between language development and government practice is the fact that Chaucer himself composed in the English of the Chancery scribes.
Fisher discusses the development of Chancery practices, royal involvement in promoting use of the vernacular, Chaucer's use of English, Caxton's use of Chancery Standard, and the nineteenth-century phenomenon of a standard, or "received," pronunciation of English. This engaging and clearly written work will change the way scholars understand the development of English and think about the intentional shaping of our language.
About the Author
---
John H. Fsiher, professor emeritus of English at the University of Tennessee, has written several books on Chaucer and language history and is editor of The Complete Poetry and Prose of Geoffrey Chaucer.