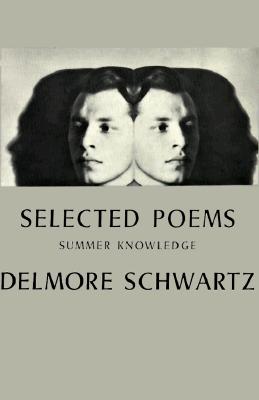 $17.95

NOT IN STOCK - Usually arrives in 7 - 14 business days
Description
---
"Every point of view, every kind of knowledge and every kind of experience is limited and ignorant: nevertheless so far as l know, this volume seems to me to be as representative as it could be.—-Delmore Schwartz
When this book was first published (as
Summer Knowledge
) in 1959. Delmore Schwartz was still riding a crest, the golden boy of the literary scene—a position he had commanded ever since the appearance of his first collection of stories and poems in 1938.
Summer Knowledge
won for him both the prestigious Bollingen Prize in Poetry and the Poetry Society of America's Shelley Memorial Award. lronically, indeed tragically, the praise and prizes Schwartz's poems received did not forestall his decline, and this, his poetic testament, proved to be a final one as well. Overcome by mental illness, alienated from his friends and supporters, he disappeared from the literary scene, in the end to die in 1966 in an obscure Broadway hotel. The tragedy of his life pales before the triumph of his art and craft.
Selected Poems
clearly places him among the foremost poets of his generation.
About the Author
---
Delmore Schwartz (1913-1966) was born and raised in Brooklyn. One of America's greatest poets and short-story writers, Schwartz contributed "In Dreams Begin Responsibilities" to the first issue of Partisan Review in 1937. Schwartz taught at Syracuse, Princeton, and Kenyon College, and received the Bollingen Prize in 1959. After a difficult period of alchoholism and depression, he died of a heart attack in 1966.
Praise For…
---
Poems in a great diversity of manners and meters, all marked by inventive workmanship. all spoken in a personal voice.
— Bollingen Prize citation

The lyricism and questioning quality of Delmore Schwartz's poetry has long since made him one of the more significant of America's younger poets .... Shades of Yeats. the Freudian spectre, Christianity, Marx, the urgent voices of classic sensuality, the uneasy eagerness of the international all filter through here in the lens of Delmore Schwartz's uniquely evocative diction.
— Virginia Kirkus Bulletin

An authentically poetic distillation of the passionately experienced intellectual history of two decades.
Each poem struggles manfully' and knowingly for its own aesthetic and ethical stability, and the whole book reads like a passionate confession of intellectual and ethical vicissitude.
— Washington Post