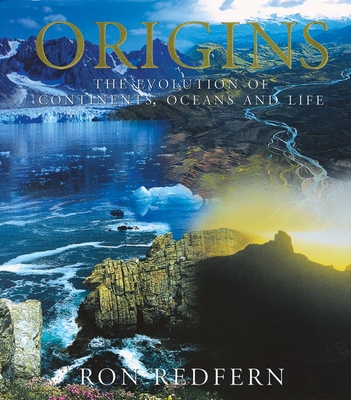 $45.00

NOT IN STOCK - Usually arrives in 7 - 14 business days
Description
---
Changes in climate and sea level are nothing new - over the last 700 million years, the Earth has been slowly but constantly changing from within. We now know that our planet's surface, far from being fixed or stable, is composed of tectonic plates in continual movement, drifting in oceans which themselves appear and disappear over millennia. Such insecurity lies at the heart of both the physical and the living world, providing the creative impetus for all life forms to confront change, adapt and evolve.
This exceptional book celebrates the inevitability of global change and highlights our need as human beings to recognize and adjust to it. Its entertaining and accessible text displays a remarkable breadth and diversity of knowledge, drawing upon discoveries in natural history, geology, geography and paleontology to unravel secrets of millions of years. Its unique structure offers the opportunity to pursue two distinct but parallel narratives in one volume - the first characterized by discrete photo-essay spreads, and the second by authoritative running text illustrated with clearly numbered icons. Designed either to be browsed through like a website or read in chronological sequence, each chapter provides a fascinating glimpse into the formation and development of our world.
Glorious panoramic photography by the author, a specialist in interpretive landscape, reveals the physical legacy of the Earth's distant past. This intriguing exploration of key sites, often remote and inaccessible, provides a clear and original perspective on the Earth as a dynamic, interactive planet. The compelling narrative by a bestselling science writer places the history of our planet in a challenging contemporary context in which human beings, like all living things, must embrace change or fail to survive.
As a science writer Ron Redfern has received a number of prestigious literary and academic awards, perhaps most notably the American Institute of Professional Geologists' Outstanding Achievement Award. This was presented to him before his permanent return to England in 1996. The award was in recognition of his contribution to the public understanding in science.