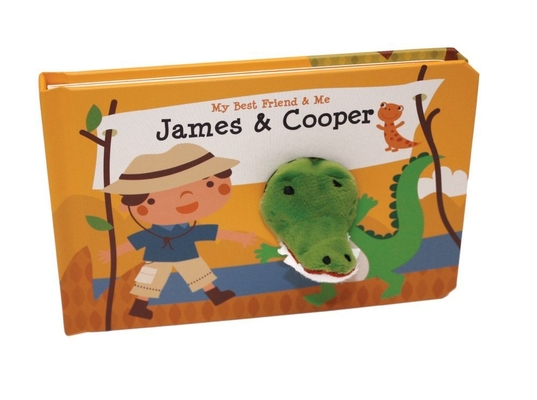 $6.99
Out of Stock Indefinitely
Description
---
Bring the story to life and play along on each page with this brightly colored finger puppet board book!
Kids will want to hear the story of James and Cooper, his best friend crocodile, over and over again as the two spend the day at play outside. Little readers will be thrilled as the friendly plush crocodile comes to life with the help of their own or an older reader's finger!
The novelty design and bright colors make this a special gift that's perfect for stuffing stockings, filling Easter baskets, matching nursery design themes, or giving a unique book that fosters interaction and play as adults and kids read together.
This book is great because ...
Creates engaging, interactive reading experiences
Unique format features a cute crocodile puppet embedded in the book
Encourages hand-eye coordination when turning durable pages or using the finger puppet
Sturdy pages filled with brightly colored images keep baby's attention
Soft, plush crocodile face creates a fun sensory experience
Quality content and design makes this an excellent gift for holidays, birthdays, baby showers, or any time!