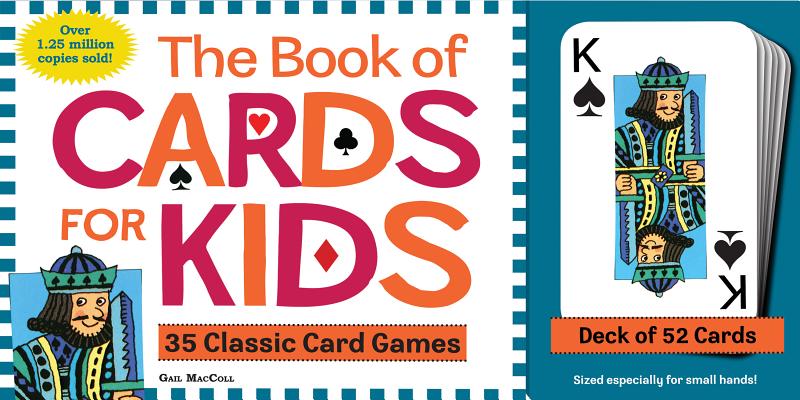 Description
---
A full-color, kid-friendly deck of cards, plus a book of 35 fun card games that are easy to learn and fun to play!
Challenge your friends to
Concentration
. Deal out
Hearts
on the beach. Round up your parents, your siblings, your cousins for a friendly game of
Blackjack
. Here are the exciting card games that kids and their families have been enjoying for years. Work on your poker face. Keep your cards close to the vest. Bluff—go ahead, it's fun!
Includes:
An oversized, durably laminated 52-card playing deck with two jokers
Objectives, rules, and guides for score-keeping
How to shuffle, cut, and deal
Strategy, and even the art of bluffing
Glossary of card terms
About the Author
---
Gail MacColl Jarrett is a writer who lives in England.