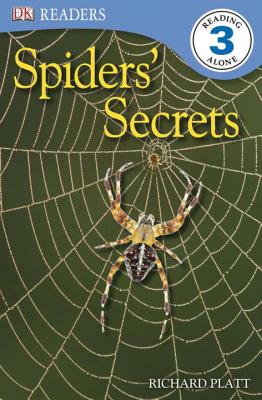 $5.49

NOT IN STOCK - Usually arrives in 7 - 14 business days
Description
---
Young readers with a love of science will enjoy this book about spiders! Learn about creepy spiders and hairy tarantulas. With an advanced sentence structure, full-color photographs, lively illustrations, and a full glossary, this is the perfect book to help children gain confidence in reading on their own. Ideal for children who are fascinated by insects!

Stunning photographs combine with lively illustrations and engaging, age-appropriate stories in DK Readers, a multilevel reading program guaranteed to capture children's interest while developing their reading skills and general knowledge.

With DK Readers, children will learn to read—then read to learn!
About the Author
---
Richard Platt began writing in 1983, and has since published more than 100 books specializing in children's nonfiction. His books have won the silver Nestlé Smarties Book Prize and have been shortlisted for the Royal Society Science Book Prize. He is the author of Eyewitness: Film, Castle Diary: The Journal of Tobias Burgess, and Eyewitness: Pirate, among others, and is the coauthor, with Stephen Biesty, of Stephen Biesty's Incredible Cross-Sections.