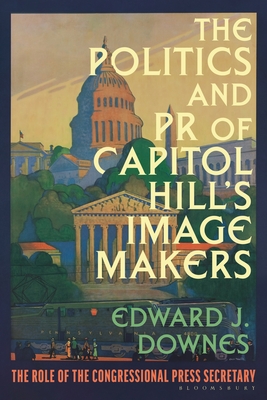 Description
---
Every Member of Congress employs his or her own press secretary, a person dedicated to meticulously crafting and delivering that politician's image. These communication professionals' well-honed and artfully packaged messages affect the public and the media's thinking. They shape the perceptions of national and international political issues. For good or ill, the USA's political ecosystem responds to the behind-the-scenes work done by the press secretaries, and the laws and governance of the United States are built in part on their communications.
Based on interviews and qualitative data sets gathered over the course of 25 years - this is the first book to look in detail at the role of congressional press secretaries and how they shape the US political system. The result is a groundbreaking work on a new angle of US political history and a book that should be read by all those working on Capitol Hill and in the political world.
About the Author
---
Edward J. Downes is Associate Professor of Public Relations at Boston University's College of Communication. Dr. Downes gained a wide breadth of full-time communications experience working in the corporate, government and nonprofit sectors for more than 10 years throughout metropolitan Washington, DC. He held positions as a public relations director, marketing representative, special events producer, campaign organizer, personnel specialist, communications consultant and researcher.