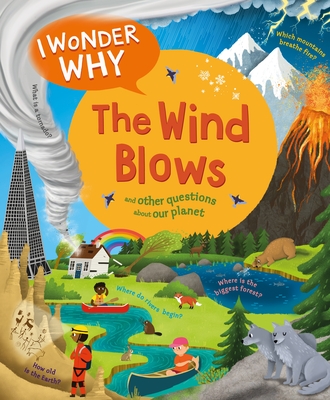 Description
---
Discover the answers to all the questions you've ever wanted to ask about the natural world, history, space and more!

Why does the wind blow? How big was the largest snowman ever built? Why do animals sometimes fall out of the sky? Learn the answers to these questions and more in this fascinating question-and-answer book all about the planet.

Colorful and charming illustrations bring the facts to life and capture the attention of young readers. Information is presented in bite-sized nuggets, making it ideal for reading aloud.
About the Author
---
Anita Ganeri is the author of the Award-winning book Horrible Geography. She is currently residing at West Yorkshire, England with her family. She was born in Calcutta India and her family immigrated to Europe. She attended primary and secondary school in England. Anita has spent many years working for publishers both as an editor and a foreign rights manager. She has published over 100 books.