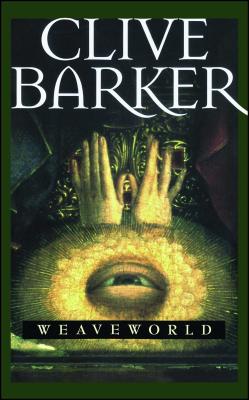 $19.99
Out of Stock Indefinitely
Description
---
A horrifying and spellbinding tale by the "great imaginer of our time" (Quentin Tarantino) and New York Times bestselling author Clive Barker about the magical world lying right beneath our feet.

In a home of an elderly woman in Liverpool lies a carpet.

Suzanna Parish is called to Liverpool after her grandmother has a stroke. Cal Mooney is on the run from an escaped homing pigeon. Together they find themselves accidently drawn into the strange world that lies beneath the mysterious rug. Here, a race of magical beings have hidden themselves from the normal world to escape human persecution and an evil known as the Scourge. But two other evils, a ruthless witch and her sidekick, seek the carpet for their own gain and will do whatever it takes to find it. As the intricate weavings of the tapestry come undone, Suzanna and Cal must face their biggest fears to save this discovered land and all its inhabitants.

Brutal, beautiful, brilliant, and full of his original illustrations, Clive Barker spins his best in this "unhinged and indulgent" (Entertainment Weekly) imaginative tale.
About the Author
---
Clive Barker is the bestselling author of over twenty novels and collections, including Weaveworld, Imajica, and Galilee. He regularly shows his art in Los Angeles and New York, and produces and directs for both large screen and small. He lives in California with his partner.
Praise For…
---
Time Barker puts in strands of Joyce, Poe, Tolkien, and King himself, and emerges with the one ingredient that all good rugmakers and storytellers have in common: an irresistible yarn.

The New York Times Book Review Prodigious talent....Barker creates a fantastic romance of magic and promise that is at once popular fiction and utopian conjuring.

Peter Straub Weaveworld is pure dazzle, pure storytelling. The mixed, tricky world where fantasy and horror overlap has been visited before -- though not very often -- and Weaveworld will be a guide to everyone who travels there in the future

Cincinnati Post A powerfully imagined, fully executed fantasy. A book of dreams recalling William Blake instead of Lewis Carroll....Barker borrows a great many themes from literature, folklore, and religion, and makes it completely his own. He writes with a lyrical intensity that transforms some passages from prose to poetry. He infuses his villains and horrors with such venom that they are overwhelming. And he informs everything with an imagination so powerful that it creates its own reality.