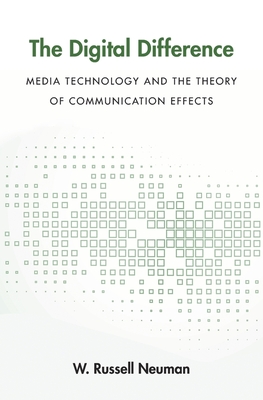 Description
---
The Digital Difference examines how the transition from the industrial-era media of one-way publishing and broadcasting to the two-way digital era of online search and social media has affected the dynamics of public life.
In the digital age, fundamental beliefs about privacy and identity are subject to change, as is the formal legal basis of freedom of expression. Will it be possible to maintain a vibrant and open marketplace of ideas? In W. Russell Neuman's analysis, the marketplace metaphor does not signal that money buys influence, but rather just the opposite--that the digital commons must be open to all ideas so that the most powerful ideas win public attention on their merits rather than on the taken-for-granted authority of their authorship. "Well-documented, methodical, provocative, and clear,
The Digital Difference
deserves a prominent place in communication proseminars and graduate courses in research methods because of its reorientation of media effects research and its application to media policy making."
--John P. Ferr ,
Journalism and Mass Communication Quarterly