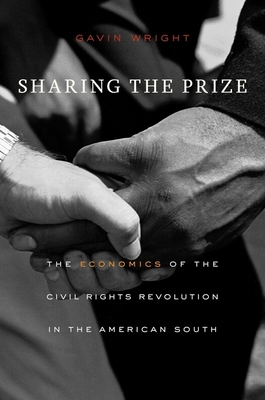 $33.00

NOT IN STOCK - Usually arrives in 7 - 14 business days
Description
---
Winner of the Alice Hanson Jones Prize, Economic History Association
A Choice Outstanding Academic Title of the Year
The civil rights movement was also a struggle for economic justice, one that until now has not had its own history.
Sharing the Prize
demonstrates the significant material gains black southerners made--in improved job opportunities, quality of education, and health care--from the 1960s to the 1970s and beyond. Because black advances did not come at the expense of southern whites, Gavin Wright argues, the civil rights struggle was that rarest of social revolutions: one that benefits both sides. "Wright argues that government action spurred by the civil-rights movement corrected a misfiring market, generating large economic gains that private companies had been unable to seize on their own."
--
The Economist
"Written...with the care and imagination Wright] displayed in his superb work on slavery and the southern economy since the Civil War, this excellent economic history offers the best empirical account to date of the effects the civil rights revolution had on southern labor markets, schools, and other important institutions...With much of the nation persuaded that a post-racial age has begun, Wright's analytical history...takes on fresh urgency."
--Ira Katznelson,
New York Review of Books