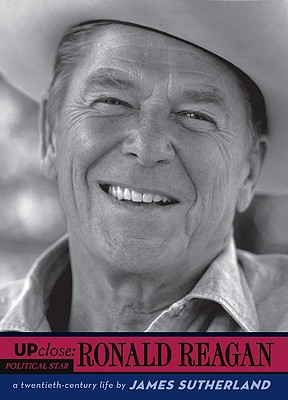 $18.69
Currently Out of Stock - No ETA
Description
---
Ronald Reagan was a Hollywood actor turned Republican politician known for his sunny optimism and gifted salesmanship. He entered the White House in 1981, a time when many Americans were wondering if their country's best days were behind them. But things had changed by the time he left office--the economy was thriving and the Cold War was coming to a close.

The child of an alcoholic, he was an intensely private man, yet he was so charming that he routinely befriended even his enemies. Reagan was both a complex man and political figure, and his legacy strongly influences politics today.
About the Author
---
James Sutherland was a political reporter for a national news magazine for eight years, covering George W. Bush during the 2000 presidential election and the subsequent recount, the September 11, 2001, attacks, and Senator John Edward's presidential campaign. He is now a freelance writer and lives with his wife in Brooklyn.