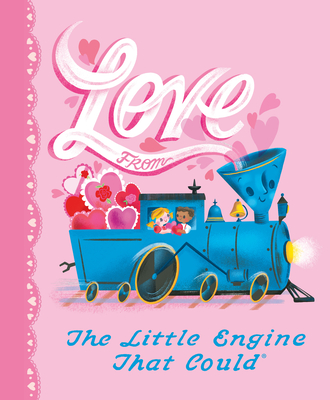 $10.99
Out of Stock Indefinitely
Description
---
Ring in Valentine's Day--and love--with Love from the Little Engine That Could! This charming original title, featuring everyone's favorite little train is the perfect gift for that special someone on Valentine's Day--or any day of the year.

The Little Engine That Could is turning ninety! And now this special gift book, complete with beautiful illustrations and timeless messages of belief and acceptance, is the perfect way to tell a loved one that they can do anything they set their minds to.
About the Author
---
Watty Piper was a pen name of Arnold Munk, an owner of the publishing firm Platt & Munk. Arnold Munk was born in Hungary and, as a child, moved with his family to Chicago. He later moved to New York, where he died in 1957. Arnold Munk used the name Watty Piper as both an author of children's books and as the editor of many of the books that Platt & Munk published.

Jill Howarth is a children's illustrator with a background in toys. With a degree in graphic design and a former art director for Hasbro, Jill has been freelancing with children's books, fabric design, and stationery for the past few years. Her clients include Chronicle, Running Press, Seal Press, Yoyo Books, Walter Foster, Pier One, Papyrus, Cottage Door Press, Scholastic, among others.