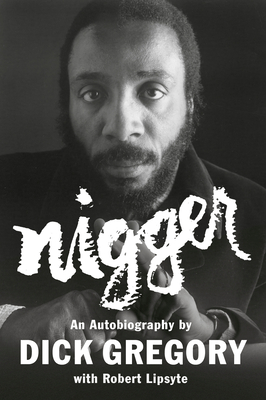 Description
---
Comedian and civil rights activist Dick Gregory's million-copy-plus bestselling memoir—now in trade paperback for the first time.

"Powerful and ugly and beautiful...a moving story of a man who deeply wants a world without malice and hate and is doing something about it."—The New York Times

Fifty-five years ago, in 1964, an incredibly honest and revealing memoir by one of the America's best-loved comedians and activists, Dick Gregory, was published. With a shocking title and breathtaking writing, Dick Gregory defined a genre and changed the way race was discussed in America.

Telling stories that range from his hardscrabble childhood in St. Louis to his pioneering early days as a comedian to his indefatigable activism alongside Medgar Evers and Dr. Martin Luther King, Jr., Gregory's memoir riveted readers in the sixties. In the years and decades to come, the stories and lessons became more relevant than ever, and the book attained the status of a classic. The book has sold over a million copies and become core text about race relations and civil rights, continuing to inspire readers everywhere with Dick Gregory's incredible story about triumphing over racism and poverty to become an American legend.
About the Author
---
A friend of luminaries including Dr. Martin Luther King, Jr., and Medgar Evers, and the forebear of today's popular black comics, including Larry Wilmore, W. Kamau Bell, Dave Chappelle, and Trevor Noah, Dick Gregory was a provocative and incisive cultural force for more than 50 years. As an entertainer, he always kept it indisputably real about race issues in America, fearlessly lacing humor with hard truths. As a leading activist against injustice, he marched at Selma during the civil rights movement, organized student rallies to protest the Vietnam War; sat in at rallies for Native American and feminist rights; fought apartheid in South Africa; and participated in hunger strikes in support of Black Lives Matter. He died in 2017.