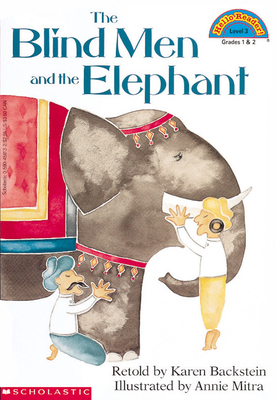 $4.99

NOT IN STOCK - Usually arrives in 7 - 14 business days
Description
---
Dive into this retelling of the classic fable about six blind men who are only allowed to feel one part of an elephant before having to guess the animal!
Six blind men have learned about the world through sound and touch. When the prince gets an elephant, the men decide to go to the palace and touch it. How is it they come up with such different impressions of what an elephant is like? Young readers will laugh at the answer! One man feels the side, one the trunk, one the tusk, one the ear, one the tail, and one the leg. They argue among themselves until the wise prince kindly tells them that they are all right, but that each man has felt only a part of the elephant. They just need to put their heads - and all the parts - together.
Part of the acclaimed "Hello Reader!" series for beginning readers, this retelling of a classic tale uses simple language and charming illustrations to entertain children while building reading skills. An introductory letter from an education specialist offers advice to parents on helping their children learn to read.