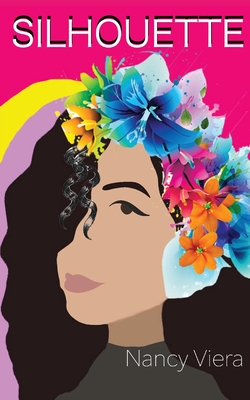 $12.90

NOT IN STOCK - Usually arrives in 7 - 14 business days
Description
---
Silhouette is the narrative of the heart of humanity. It captures tales of love lost, and labour gained. In its lyrical prose and empathetic poetry, Nancy Viera is many people. She is the lover who has left her heart in another country. She is the mountain, where flowers grow, freeze, die, but find a way to bloom again. She is the smell of a grandmother's cottage, the pain of a childhood memory, the brush of a curl that can't fit into straight lines. She is the rough hands of a mother, the fire of romance lost in a dream, the silhouette of tiny jars that catch our feelings when "we sin, we love, we move on."
Beautifully crafted, each poem is delivered with rawness and grace.
About the Author
---
Nancy Viera is the author of The Grief and The Happiness. Nancy is from Denver, Colorado where she lives with her son James and dog Troy. She's lived in Mexico and Colorado for most of her life and spends her time reading, singing and dancing in her living room, hiking, and traveling.
Praise For…
---
"I am not what they want me to be", begins Nancy Viera in her book of poetry Silhouette, a powerful and raw exploration of love, acceptance, and womanhood.
Viera's writing is straightforward and vulnerable, with each poem painting the struggles with love, acceptance and racism. The poem Bounce tells the reader whether they are ready to accept the author for who she is since her belly is "not apologising for its size". While Tall describes the ideal man that every woman dreams about but asks in frustration "why aren't you here instead"?
The collection is written in free verse with thought-provoking imagery that will reward perceptive readers. The reader can feel the sadness and persecution as the author layers scenes from her own experiences through her poetry. I found Viera's gentle prose refreshing and enjoyed reading her poems.
When reading Viera's collection of poems, I felt a wide range of emotions: the joy of finding that first love to the fear of not being accepted by others. The poems were well-written, and I was moved by Viera's casual yet honest writing style, even when she touched upon darker subjects. Her original voice will ensure that the reader will keep turning the page anticipating more.
.

Sometimes life can throw the most difficult scenarios at you and it can be hard to find someone who empathises with you.

Silhouette has been thoughtfully crafted to show you a thought-provoking approach through beautifully written poems. Each poem shows an honest and vulnerable way of coming to terms with the challenges of life.

In this book, Nancy Viera provides a raw insight into some of the most challenging aspects of life. Her straightforward and vulnerable approach will allow you to see how she's navigated her way through painful struggles with love, acceptance and racism.

This book allows you to gain a greater understanding of Viera's life and it may even help you with similar difficulties.