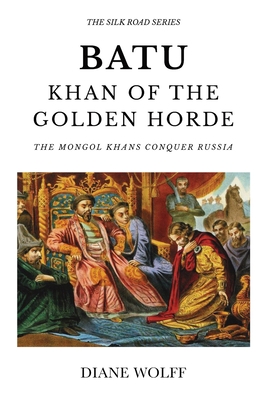 $19.99

NOT IN STOCK - Usually arrives in 7 - 14 business days
(Non-returnable)
Description
---
Very little is understood about the Mongol conquest of Russia, the attack wing of the Empire. Russian historians have been silent on the subject.
This is the lost story of Batu Khan, a true nomad prince and grandson of Chinggis Khan.
Batu Khan distinguished himself in battle, with the greatest strategist of the Mongol Army, the great General Subudei, by his side.
Together they were victorious in the Russian Campaign and went on to invaded Europe.
Batu could have become the ruler, but he had no intention of moving into the civilized world to become king. He liked growing rich from trade on the Silk Road.
In a brilliant coup d'etat, Batu instead became the kingmaker.