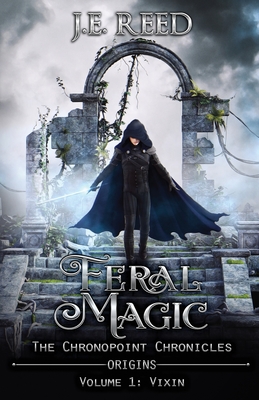 $9.99

NOT IN STOCK - Usually arrives in 7 - 14 business days
(Non-returnable)
Description
---
A deadly race for survival. Not everyone will win.
Vixin isn't her real name and this isn't home. Unlike most girls her age, Vixin never found herself fascinated with pretty dresses or shoes. She much preferred the feel of a blade in her hand or the rush of the kill while hunting. But that was before this world. Now those skills are the only thing separating her from predator or prey.
Thieving isn't exactly what she had in mind, but when Vixin runs across a small band she joins them, her attention shifting from survival to the young man leading their troupe. But death lingers and what started as a fun endeavor quickly turns her into the hunted.
With new allies, Vixin is forced to implement everything her father taught her, not only to keep herself alive but her newfound friends as well.
Can Vixin learn to control her magic and work with a team or will they all be added to this world's ever-growing body count?