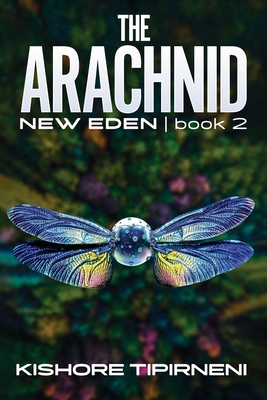 $17.24

NOT IN STOCK - Usually arrives in 7 - 14 business days
(Non-returnable)
Description
---
"This is the absolute best of science and science fiction I've ever read . . .""The best sci-fi novel I've read in 40 years . . ."
U.S. spy satellites over Asia make a disturbing discovery. An arachnid, an elephant-sized creature created by an alien race, is roaming a forest in North Korea. How did it get there? What is its purpose? Is it a weapon of some kind? When there's complete radio silence from the North Koreans, and further satellite images show the area around the creature being evacuated, the U.S. decides to send a joint military and scientific team to investigate. The scientific component of the team includes physicist Joshua Andrews, journalist Rachael Miller, and computer expert Vinod Bhakti-the first people to have made first contact with aliens called the petrins many years ago. The petrins are masters of DNA and can create any creature they choose simply by coding the DNA for the organism. Are the petrins behind the appearance of an arachnid on Earth? Should humans reconnect with Seth, the petrin ambassador for Earth, to get answers?
When the team travels to North Korea to find answers, they discover an abandoned North Korean lab containing equipment to conduct genetic engineering. Their mission sets off an incredible, action-packed, and mind-boggling journey of adventure and discovery that leads to nothing less than the purpose for which the cosmos was created. The reason why we all exist . . .
"My God . . . I'd always thought that the universe would always be governed by the laws of physics-that it would move from the present to the future according to the natural laws-but I was wrong. . .. The ultimate destiny of the cosmos is in the hands of living organisms." - Dr. Joshua Andrews, Particle Physicist.
The Arachnid is the much-anticipated sequel to the best-selling debut novel, New Eden, from Dr. Kishore Tipirneni.