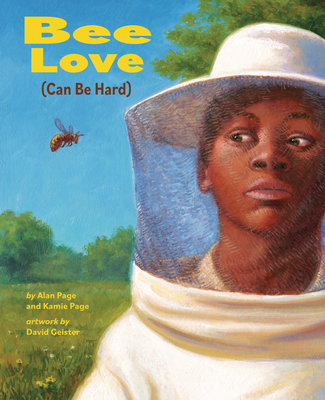 Description
---
A Minnesota Book Award Finalist
Otis wasn't scared of many things, but at the top of his list? Bees.
When Grandpa was younger, he was afraid of bees too. That is, until he learned about them. Bees are amazing insects, Grandpa tells Otis. They're pollinating powerhouses To help Otis overcome his fear, Grandpa takes him to a bee farm, where he learns that while bee love can be hard, it is also important.
Lovely pastoral paintings are the backdrop to this gently told, relatable story. The book includes extended information about bees, beekeeping, and pollinators.
This delightfully readable story about overcoming your fears was written by former Minnesota Supreme Court Justice and Minnesota Vikings Hall of Famer Alan Page, and his daughter, Kamie Page, an educator. Page Education Foundation donates 100% of their book proceeds back to the Foundation, which offers financial assistance to students of color facing barriers to attaining their educational dreams.