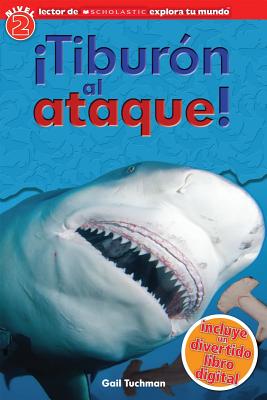 $4.39
Out of Stock Indefinitely
Description
---
Scholastic Explora Tu Mundo Readers are perfectly structured for little kids starting out on their nonfiction reading journey. Favorite subjects and great pictures are combined with reading elements that have real added value. The main text has a clear narrative flow, type hierarchy is firmly established, there are 'think abouts' and 'say it out louds' to build vocabulary. A free, downloadable digital book features fun text-based questions and activities, and audio and video enhancements. Vetted by an editorial board including Common Core Standards experts.

Los libros de Scholastic Explora Tu Mundo están perfectamente estructurados para quienes están empezando a leer. Tienen temas populares y fabulosas fotos que complementan los elementos de lectura. El texto principal tiene un hilo narrativo claro, los tipos de letra establecen diferentes tipos de información, hay secciones para pensar y para desarrollar el vocabulario. Viene con un libro digital gratis complementario.
About the Author
---
Penny Arlon writes children's nonfiction, taking inspiration from her own children. Her books range from preschool titles to family reference books, and include the Art Attack books, based on the award-winning CITV (UK) children's television program, and all 14 titles in Dorling Kindersley's Eye Know series. She is the author of almost all the books in the Scholastic Discover More emergent and confident reader strands, which have won numerous accolades and prizes.