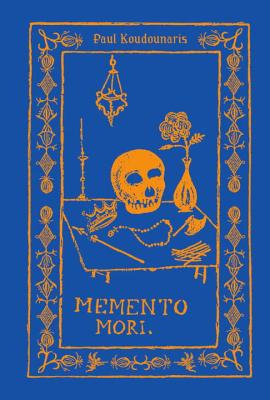 Description
---
The astonishing story of how the dead live on in memorials and traditions across the globe, from Ethiopia and Nepal to Cambodia and Rwanda, told through arresting images and captivating narration
Death is universal, but the human response to death varies widely. In Western society, death is usually medicalized and taboo, and kept apart from the world of the living, while in much of the rest of the world, and for much of human history, death has commonly been far more integrated into peoples' daily existence, and human remains are as much a reminder of life,
memento vitae
, as of death,
memento mori
.
Through photos taken at more than 250 sites in thirty countries over a decade, Paul Koudounaris has captured death around the world. From Bolivia's "festival of the little pug-nosed ones," where skulls are festooned with flowers and given cigarettes to smoke and beanie hats to protect them from the weather to Indonesian families who dress mummies and include them in their household routines; from naturally preserved Buddhist monks and memorials to genocide in Rwanda and Cambodia to the dramatic climax of Europe's great ossuaries,
Memento Mori
defies taboo to demonstrate how the dead continue to be present in the lives of people everywhere.
About the Author
---
Paul Koudounaris received his doctorate from the art history department at UCLA. His previous books include The Empire of Death and Heavenly Bodies. He lives in Los Angeles.
Praise For…
---
Show[s], in stunning visual terms, mankind's universal desire to cross the threshold of death and continue a meaningful relationship with those who have departed.
— Heavy Metal

Memento Mori is led by the visuals: spellbinding images of decorated skulls, elaborate burials, and other death-related customs from around the world.

— Vice.com

10 Best New Photography Books of Spring 2015
— American Photo

Visually stunning . . . documents how different cultures around the world from Ethiopia to Rwanda to Nepal honor their dead.
— OnMilwaukee.com

Skull after painted or bejeweled skull relays a story that's as much about life as it is about death. . . . There's something intangible here — how 'memento mori,' literally meaning 'remember that you will die,' isn't always a looming threat, and tangible human remains can evoke love and respect for life.
— Hyperallergic

Some of the most jaw-dropping imagery you'll ever encounter.
— Rue Morgue

Part history lesson, and part documentary. . . . This is a fascinating book that points out the evolution of the perception of death and the dead in various cultures.
— Portland Book Review

Paul Koudounaris aims his lens at cultures where
the dead play key roles in the lives of the living—as
in a Bolivian festival where skulls are strewn with flower petals, or on
Indonesian islands where the mummies
of deceased family members are kept at home and given a place at the table, both literally and figuratively.
— Smithsonian.com

Koudounaris is a skilled photographer, as the 500+ pictures in this oversized book attest, but even more so, he's a skilled and sensitive historian, who brings an anthropologist's empathy to the task of documenting and framing the varied practices depicted in the book. . . . Oversized with an embossed cover and spine, Memento Mori sports outstanding color prints and beautiful design.
— Boing Boing

Compelling essays explain how life is celebrated by honoring the physical remnants of the body. Some may find the topic morbid, but the images are undeniably beautiful, haunting, and visually striking. The book's cross-cultural approach portrays death as a transition, rather than an 'irreversible and impenetrable' border. Recommended for readers who are both fascinated with the macabre and comfortable with their own mortality.
— Library Journal

A stunning portrait of how human remains are used in devotional and decorative ceremonies throughout the world.
— The Lineup

Phenomenal photographs and a fascinating survey of death across cultures and history… Wrapped in a blue satin cover, with more than 500 illustrations, Memento Mori offers a striking tribute to many ways of remembering and honoring death and the dead.

— Shelf Awareness