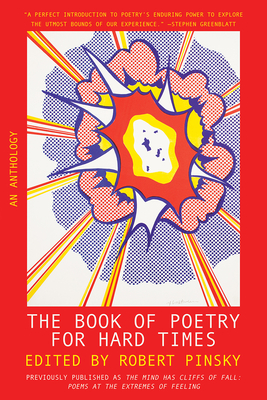 Description
---
Robert Pinsky, "our finest living example of [the American civic poet]" (New York Times), gathers poems that cope with the most extreme human emotions.
Despair, mania, rage, guilt, derangement, fantasy: poetry is our most intimate source for the urgent, varied experience of human emotion. Poems get under our skin; they offer solace with the balm, and the sting, of understanding. In
The Book of Poetry for Hard Times
, former Poet Laureate Robert Pinsky curates poems that explore the expanses of human emotion across centuries, from Shakespeare to Terrance Hayes, Dante to Patricia Lockwood. Each poem reveals something new about our most profound and universal experiences; taken together they offer a sweeping ode to the power of poetry.
"For anyone who knows these human feelings—and almost everyone does—this book will become an essential companion."—Eavan Boland
About the Author
---
Robert Pinsky is the author of ten collections of poetry. As a three-term United States Poet Laureate, Pinsky founded the Favorite Poem Project, which gave rise to three previous anthologies. He lives in Cambridge, Massachusetts, and teaches at Boston University.