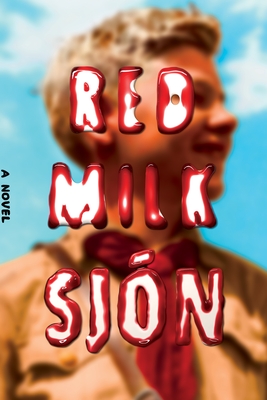 Description
---
A timely and provocative novel about a mysterious Icelandic neo-Nazi and the enduring global allure of fascism.

In England in 1962, an Icelandic man is found dead on a train bound for Cheltenham Spa. In his possession, policemen find a map on which a swastika has been drawn with a red pen. Who was he, and where was he going?

In a novel that reads as both biography and mystery, the internationally celebrated novelist Sjón tells the story of Gunnar Kampen, the founder of Iceland's antisemitic nationalist party, with ties to a burgeoning network of neo-Nazi groups across the globe. Told in a series of scenes and letters spanning Kampen's lifetime—from his childhood in Reykjavík during the Second World War, in a household strongly opposed to Hitler and his views, through his education, political radicalization, and final clandestine mission to England—Red Milk urges readers to confront the international legacy of twentieth-century fascism and the often unknowable forces that drive some people to extremism.

Based on one of the ringleaders of a little-known neo-Nazi group that operated in Reykjavík in the late 1950s and early 1960s, this taut and potent novel explores what shapes a young man and the enduring, disturbing allure of Nazi ideology.
About the Author
---
Born in Reykjavík in 1962, Sjón is the author of the novels The Blue Fox, The Whispering Muse, From the Mouth of the Whale, Moonstone, and CoDex 1962, for which he won several awards, including the Nordic Council's Literature Prize and the Icelandic Literary Prize. He has also been short-listed for the International IMPAC Dublin Literary Award and the Independent Foreign Fiction Prize, and his work has been translated into thirty-five languages.

In addition, Sjón has written more than seven poetry collections, several opera librettos, and lyrics for various artists, including Björk. He was nominated for an Oscar for his lyrics in Dancer in the Dark, and he cowrote the script of the film The Northman with its director, Robert Eggers. In 2017 he became the third writer – following Margaret Atwood and David Mitchell – to contribute to Future Library, a public artwork based in Norway spanning one hundred years.

He lives in Reykjavík, Iceland.