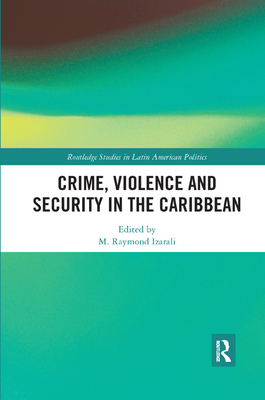 $54.95
Out of Stock Indefinitely
Description
---
Security challenges pose significant hardship for citizens of Caribbean nations. Public safety is threatened by high rates of crime - especially violent crime - in much of the region, the plague of the illicit drug trade, transnational organized crime, gangs, the current global proliferation of crimes of terrorism and related violent extremism and radicalization. The situation diminishes morale among the youth, their education and their future, and operates as a major push factor.
Yet, surprisingly, there has been a scarcity of scholarly work that addresses these conditions. This interdisciplinary volume succinctly responds to the gap in criminological and security studies on the Caribbean by drawing attention to the understudied nexus of crime, violence, and security that is so pervasive in the region, and the ways in which underdevelopment re/creates environments for insecurity.
The book is organized in three parts:
Part one encompasses conceptualizations of crime, violence and punishment.
Part two takes up country cases on crime and security.
Part three addresses issues of regional security, both public and private.
This timely volume will be valuable reading for scholars, students, practitioners and policy makers who share a critical interest in the scope, impact, and inter-relationality of crime, violence, and in/security in the region.
About the Author
---
M. Raymond Izarali is a philosopher and associate professor in the Department of Criminology, Wilfrid Laurier University (Brantford Campus), Canada. His research interests include international crime and justice, globalization, global terrorism and security, human rights theory, Africa, the Caribbean, and South Asia. He has published one co-edited book called The Contemporary Caribbean: Issues and Challenges (Shipra Publications, New Delhi, 2013) and another called Security, Education and Development in Contemporary Africa (Routledge, 2017). He has also published peer-reviewed articles in Critical Criminology, Global Studies Journal, International Journal of Social Inquiry, and Africa Review.