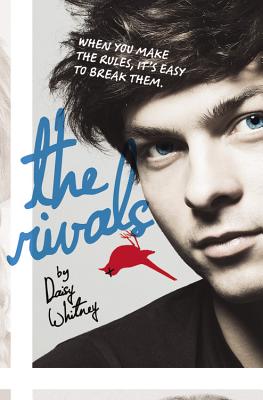 $18.99

NOT IN STOCK - Usually arrives in 7 - 14 business days
Description
---
When Alex Patrick was assaulted by another student last year, her elite boarding school wouldn't do anything about it. This year Alex is head of the Mockingbirds, a secret society of students who police and protect the student body. While she desperately wants to live up to the legacy that's been given to her, she's now dealing with a case unlike any the Mockingbirds have seen before.

It isn't rape. It isn't bullying. It isn't hate speech. A far-reaching prescription drug ring has sprung up, and students are using the drugs to cheat. But how do you try a case with no obvious victim? Especially when the facts don't add up, and each new clue drives a wedge between Alex and the people she loves most: her friends, her boyfriend, and her fellow Mockingbirds.

As Alex unravels the layers of deceit within the school, the administration, and even the student body the Mockingbirds protect, her struggle to navigate the murky waters of vigilante justice may reveal more about herself than she ever expected.


About the Author
---
Daisy Whitney reports on television, media and advertising for a range of news outlets. She graduated from Brown University and lives in San Francisco, California, with her fabulous husband, fantastic kids, and adorable dogs. Daisy believes in karma and that nearly every outfit is improved with a splash of color. She is the author of The Mockingbirds novels and StarryNights. Daisy invites you to follow her online at DaisyWhitney.com.
Praise For…
---
Praise for The Rivals:"Internal struggle and other students' hostility are portrayed with compassion and nuance. The story is ultimately driven by plot, and the author effectively shuttles readers through the twists, turns and double-crosses of the investigation as well as the ups and downs of a romance. "—--Kirkus Reviews

Praise for The Mockingbirds:"First-time author Whitney boldly addresses date rape, vigilantism, and academic politics in an intense and timely novel... Besides showing skill in executing suspense and drama, Whitney masterfully evokes the complexity of her protagonist's emotions, particularly her intense longing to feel 'normal' again."—Publishers Weekly (Starred review)

"[Whitney] writes with smooth assurance and a propulsive rhythm as she follows Alex through the Mockingbird's trial process and its accompanying emotional storm of confusion, shame, fear, and finally, empowerment. Authentic and illuminating, this strong debut explores vital teen topics of sex and violence; crime and punishment; ineffectual authority; and the immeasurable, healing influence of friendship and love."—Booklist

"Extraordinary...Shocking and eye-opening, this book is hard to put down."—The Guardian

"Puts a compelling and ingenious twist on everything you think you know about sex, violence, victimhood, justice--and the true meaning of power."—Gayle Foreman, author of If I Stay

"Raw and riveting. Deserves a place of honor...alongside it's soul sister, Speak."—Justina Chen, author of North of Beautiful

"In The Mockingbirds, Daisy Whitney has written an unflinchingly honest story about the importance of taking a stand and speaking out. An emotionally powerful debut that will leave readers breathless."—Courtney Summers, author of Cracked Up to Be