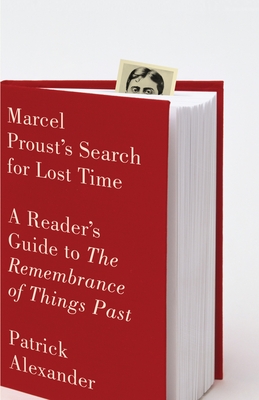 Description
---
An accessible, irreverent guide to one of the most admired—and entertaining—novels of the past century: Rememberance of Things Past. There is no other guide like this; a user-friendly and enticing entry into the marvelously enjoyable world of Proust.

At seven volumes, three thousand pages, and more than four hundred characters, as well as a towering reputation as a literary classic, Proust's novel can seem daunting. But though begun a century ago, in 1909, it is in fact as engaging and relevant to our times as ever. Patrick Alexander is passionate about Proust's genius and appeal—he calls the work "outrageously bawdy and extremely funny"—and in his guide he makes it more accessible to the general reader through detailed plot summaries, historical and cultural background, a guide to the fifty most important characters, maps, family trees, illustrations, and a brief biography of Proust. Essential for readers and book groups currently reading Proust and who want help keeping track of the huge cast and intricate plot, this Reader's Guide is also a wonderful introduction for students and new readers and a memory-refresher for long-time fans.
About the Author
---
Patrick Alexander moved to France in the early 1970s after graduating with a degree in literature from Sussex University in England. In France, he raised a family and embarked on a lifelong love affair with French literature. Throughout a professional career as an internatinal corporate executive traveling all over the world, Alexander's fascination with the works of Marcel Proust continued to grow. While a director at the Unviersity of Miami from 2001 to 2007, he organized a Proustian reading group, and he continues to be a regular contributor to an international Proustian forum. Alexander retired from the university in 2007 in order to work full-time on Marcel Proust's Search for Lost Time.