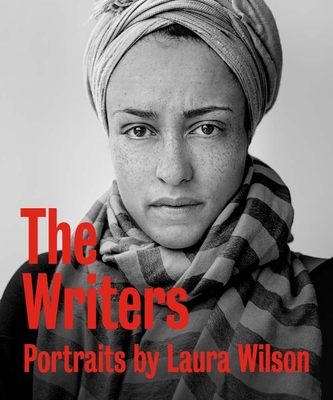 Staff Reviews
---
Well known Dallas photographer and author, Laura Wilson, has delivered another stunning book of portraits and essays— this time featuring many of the most famous authors in the world. This is the perfect gift for any book or photography lover. We keep needing to reorder so come get your copies today!

Laura will be signing books in the store on December 3rd at 4:00– just in time for Holiday gifts!
— From
The Writers (Laura Wilson)
Description
---
Intimate photo essays of thirty-eight important writers, including Margaret Atwood, Gabriel García Márquez, Zadie Smith, and Colm Tóibín
 
"We've all seen writers on the dust jackets of their books. These portraits, it seemed to me, generally failed to convey either character or personality. Writers deserve better. I wanted to make compelling pictures that would stick in the mind's eye."—Laura Wilson
 
Inspired by the classic photo essays that once appeared in Life magazine, renowned photographer Laura Wilson presents dynamic portraits of thirty-eight internationally acclaimed writers. Through her photos and accompanying texts, she gives us vivid, revealing glimpses into the everyday lives of such luminaries as Rachel Cusk, Edwidge Danticat, David McCullough, Haruki Murakami, and the late Carlos Fuentes and Seamus Heaney, among others. Margaret Atwood works in her garden. Tim O'Brien performs magic tricks for his family. And Louise Erdrich, who contributes an introduction, speaks with customers in her Minneapolis bookstore. At once inviting and poignant, the book reflects on writing and photography's shared concerns with invention, transformation, memory, and preservation. With 220 duotone images, The Writers: Portraits will appeal to fans of literature and photography alike.
 
Published in association with the Harry Ransom Center at The University of Texas at Austin
 
Exhibition Schedule:
 
Harry Ransom Center at The University of Texas at Austin
August 26, 2022–January 1, 2023
About the Author
---
Laura Wilson is a photographer whose work has appeared in the New Yorker, the New York Times, Vanity Fair, and the Washington Post, among others. Her books include Hutterites of Montana (Yale University Press, 2000), Avedon at Work: In the American West (2003), and That Day: Pictures in the American West (Yale University Press, 2015).