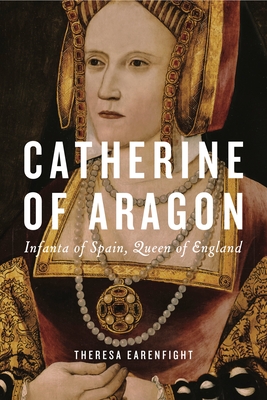 Description
---
Catherine of Aragon is an elusive subject.
Despite her status as a Spanish infanta, Princess of Wales, and Queen of England, few of her personal letters have survived, and she is obscured in the contemporary royal histories. In this evocative biography, Theresa Earenfight presents an intimate and engaging portrait of Catherine told through the objects that she left behind.
A pair of shoes, a painting, a rosary, a fur-trimmed baby blanket--each of these things took meaning from the ways Catherine experienced and perceived them. Through an examination of the inventories listing the few possessions Catherine owned at her death, Earenfight follows the arc of Catherine's life: first as a coddled child in Castile, then as a young adult alone in England after the death of her first husband, a devoted wife and doting mother, a patron of the arts and of universities, and, finally, a dear friend to the women and men who stood by her after Henry VIII set her aside in favor of another woman. Based on traces and fragments, these portraits of Catherine are interpretations of a life lived five centuries ago. Earenfight creates a compelling picture of a multifaceted, intelligent woman and a queen of England.
Engagingly written, this cultural and emotional biography of Catherine brings us closer to understanding her life from her own perspective.