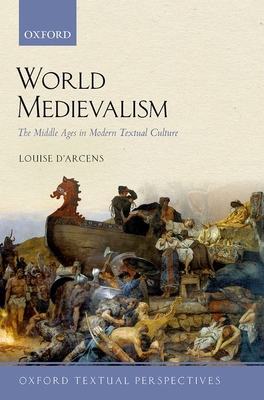 $33.75
Out of Stock Indefinitely
Description
---
World Medievalism: The Middle Ages in Modern Textual Culture explores the ways in which a range of modern textual cultures have continued to engage creatively with the medieval past in order to come to terms with the global present. Building its argument through four case studies--from the
Middle East, France, Southeast Asia, and Indigenous Australia--it shows that to understand medievalism as a cultural idiom with global reach, we need to develop a more nuanced grasp of the different ways 'the Middle Ages' have come to signify beyond Europe as well as within a Europe that has been
transformed by multiculturalism and the global economy. The book's case studies are explored within a conceptual framework in which medievalism itself is formulated as 'world-disclosing' a transhistorical encounter that enables the modern subject to apprehend the past 'world' opened up in medieval
and medievalist texts and objects. The book analyses the cultural and material conditions under which its texts are produced, disseminated, and received, and examines literature alongside films, television programs, newspapers and journals, political tracts, as well as such material and artefactual
texts as photographs, paintings, statues, buildings, rock art, and fossils. While the case studies feature distinctive localised forms of medievalism, taken together they reveal how imperial and global legacies have ensured that the medieval period continues to be perceived as a commonly held past
that can be retrieved, reclaimed, or revived in response to the accelerated changes and uncertainties of global modernity.

About the Author
---
Louise D'Arcens, Professor of English, Macquarie University Louise D'Arcens is Professor of English at Macquarie University. Her books include Old Songs in the Timeless Land: Medievalism in Australian Literature 1840-1910 (2011), Comic Medievalism: Laughing at the Middle Ages (2014), and the edited volumes The Cambridge Companion to Medievalism (2016), International Medievalism and Popular Culture (2014), and The Unsociable Sociability of Women's Lifewriting (2010). She has edited numerous special journal issues on medievalism and published many chapters on medievalism as well as articles in journals such as Representations, Screening the Past, Studies in Medievalism and Postmedieval. She is a former Australian Research Council Future Fellow and is Director of the Macquarie University node of the Australian Research Council Centre for the History of Emotions.