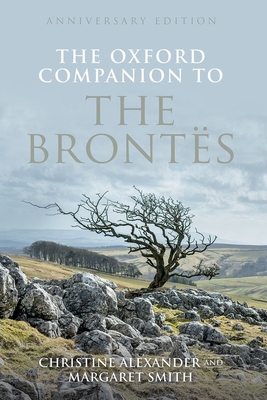 $39.95

NOT IN STOCK - Usually arrives in 7 - 14 business days
Description
---
This special edition of The Oxford Companion to the Brontes commemorates the bicentenary of Emily Bronte's birth in July 1818 and provides comprehensive and detailed information about the lives, works, and reputations of the Brontes - the three sisters Charlotte, Emily, and Anne, their father,
and their brother Branwell. Expanded entries surveying the Brontes' lives and works are supplemented by entries on friends and acquaintances, pets, literary and political heroes; on the places they knew and the places they imagined; on their letters, drawings and paintings; on historical events such as Chartism, the Peterloo
Massacre, and the Ashantee Wars; on exploration, slavery, and religion. Selected entries on the characters and places in the Bronte juvenilia provide a glimpse into their early imaginative worlds, and entries on film, ballet, and musicals indicate the extent to which their works have inspired
others. A new foreword to the text has been also penned by Clare Harman, award-winning writer and literary critic, and recent biographer of Charlotte Bronte. This is a unique and authoritative reference book for the research student and the general reader. The A-Z format, extensive cross-referencing, classified contents, chronologies, illustrations, and maps, both facilitate quick reference and encourage further exploration. This Companion is not only
invaluable for quick searches, but a delight to browse, and an inspiration to further reading.

About the Author
---
Christine Alexander is Emeritus Scientia Professor of English at the University of New South Wales. Her books include the multi-volume Edition of the Early Writings of Charlotte Bronte, Love and Friendship and Other Youthful Writings, and the British Academy prize-winning book The Early Writings ofCharlotte Bronte. She has also published widely on gothic literature, Jane Austen, critical editing, literary juvenilia, and landscape gardening, and has co-edited The Child Writer from Austen to Woolf. Margaret Smith was formerly Honorary Fellow of the Institute for Advanced Research in Arts and Social Science, University of Birmingham, and a Vice-President of the Bronte Society. She has edited many of the Brontes' works, including The Professor, Jane Eyre, Shirley, Villette, The Tenant ofWildfell Hall, and The Letters of Charlotte Bronte.