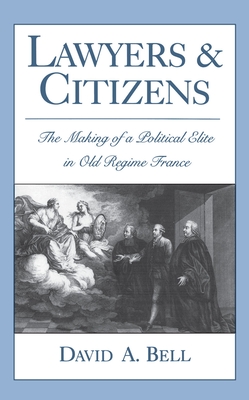 $43.13

NOT IN STOCK - Usually arrives in 7 - 14 business days
(Non-returnable)
Description
---
David Bell's book traces the development of the French legal profession between the reign of Louis XIV and the French Revolution, showing how lawyers influenced, and were influenced by, the period's passionate political and religious conflicts. Bell analyzes how these key middling figures in
French society were transformed from the institutional technicians of absolute monarchy into the self-appointed voices of public opinion, and leaders of opposition political journalism. He describes the birth of an independent legal profession in the late seventeenth century, its alienation from
the monarchy under the pressure of religious disputes in the early eighteenth century, and its transformation into a standard-bearer of enlightened opinion in the decades before the Revolution. His work illuminates the workings of politics under a theoretically absolute monarchy, and the
importance of long-standing constitutional debates for the ideological origins of the Revolution. It also sheds new light on the development of the modern professions, and of the middle classes in France.

About the Author
---
David A. Bell is Sidney and Ruth Lapidus Professor in the Era of North Atlantic Revolutions at Princeton University. He is the author of many books, including Napoleon: A Concise History, Shadows of Revolution: Reflections on France, The Cult of the Nation in France, and The First Total War.