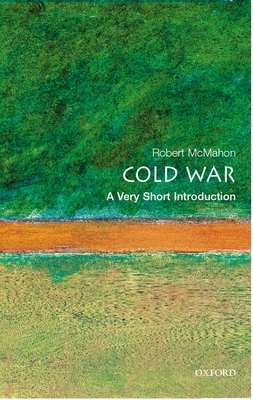 Currently Unavailable
Out of Print
(Non-returnable)
Description
---
The massive disorder and economic ruin following the Second World War inevitably predetermined the scope and intensity of the Cold War. But why did it last so long? And what impact did it have on the United States, the Soviet Union, Europe, and the Third World? Finally, how did it affect the
broader history of the second half of the twentieth century--what were the human and financial costs? This Very Short Introduction provides a clear and stimulating interpretive overview of the Cold War, one that will both invite debate and encourage deeper investigation. About the Series: Combining authority with wit, accessibility, and style, Very Short Introductions offer an introduction to some of life's most interesting topics. Written by experts for the newcomer, they demonstrate the finest contemporary thinking about the central problems and issues in hundreds
of key topics, from philosophy to Freud, quantum theory to Islam.
About the Author
---
Robert J. McMahon is Professor of History at the University of Florida, and President of the Society of Historians of American Foreign Relations. Among his many acclaimed books are The Cold War on the Periphery: the United States, India, and Pakistan (1994), and The Limits of Empire: the US andSoutheast Asia since World War II (1999). He has held visiting professorships in Britain and Ireland as well as in Asia and around the US. He received the Bernath article prize from SHAFR in 1989 and the Bernath lectureship in 1991.