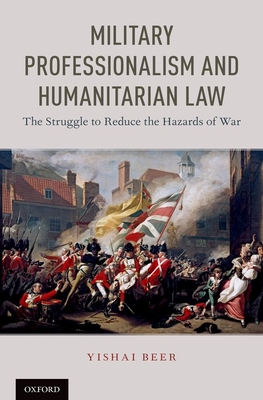 $135.00

NOT IN STOCK - Usually arrives in 7 - 14 business days
Description
---
This book challenges the unacceptable gap between the positive rules of the international law governing armed hostilities and actual state practice. It discusses reducing the human suffering caused by this reality. The current law does not seem to be optimal in balancing the different
interests of states' militaries and the humanitarian agenda. In response to this challenge, this book offers a new paradigm based on reality that may elevate the humanitarian threshold by replacing the currently problematic imperatives imposed upon militaries with professionally-based, therefore
attainable, requirements. The aims of the suggested paradigm are to create an environment in which full abidance by the law becomes a realistic norm, thus facilitating a second, more important aim of reducing human suffering. Militaries function in a professional manner; they develop and respect their doctrine, operational principles, fighting techniques and values. Their performances are not random or incidental. The suggested paradigm calls for leveraging the constraining elements that are latent in military
professionalism. Talking professional language and adopting the professional way of thinking that underlies militaries' conduct makes it possible to identify and focus upon the core interests of a military in any given lawful war - those that ought to be taken into consideration - alongside those
that can be sacrificed for the sake of the humanitarian concerns, while still allowing the military mission to be achieved. Indeed, leveraging professional standards and norms would establish a reasonable modus vivendi for a military, while allowing substantial new space for the humanitarian mission
of the law.

About the Author
---
Yishai Beer is Professor of Law at Radzyner Law School at the Interdisciplinary Center at Herzliya, and was recently a Visiting Professor of Law at Columbia Law School. He is a retired Major General in the Israel Defense Forces, where his last position was in command of an Army corps. Previously heserved as President of the Israeli Military Court of Appeals and as a division commander. In parallel to his long military career, he was on the law faculty at the Hebrew University where he taught courses and seminars in taxation. At different times, he was a visiting Scholar at Harvard Law School, and a research fellow at NYU Law School. Professor Beer received his LLB from the Hebrew University of Jerusalem, LLM from the London School of Economics, and PhD from the Hebrew University.