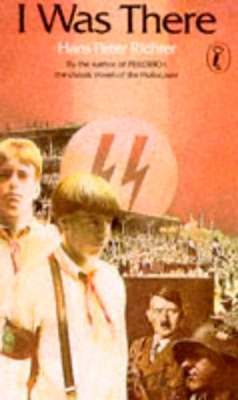 $16.00
Out of Stock Indefinitely
Description
---
From winner of Winner of the Mildred L. Batchelder Award for Friedrich and for readers of Number the Stars and If I Should Die Before I Wake. 

Hans and his friend Gunther, are just trying to get through life with Adolf Hitler being elected in Germany. Gunther's father was against Hitler, but eight-year-olds Hans and Gunther join the SS youth program, and later enter the military, where they are swept away by Hitler's regime.
About the Author
---
Hans Peter Richter was a German author,  born in Cologne, Germany. He went to school in Germany, studied at the university of Hannover, and graduated in 1968. He also spent some of his life in the German army. Richter wrote many books for children and young adults. Notable among them is the novel Friedrich, about the persecution of Jews in Germany during The Holocaust.  Friedrich (published in 1970) was the American Library Association 1972 ALSC Batchelder Award.