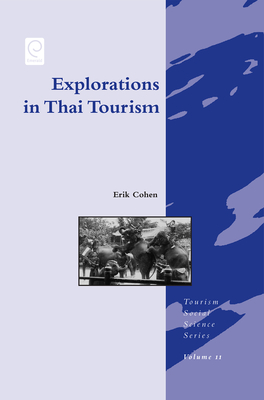 Other Books in Series
This is book number 11 in the Tourism Social Science series.
Description
---
The books in this series are intended to systematically and cumulatively contribute to the formation, embodiment, and advancement of knowledge in the field of tourism. The series multidisciplinary framework and treatment of tourism includes application of theoretical, methodological, and substantive contributions from such fields as anthropology, business administration, ecology, economics, geography, history, hospitality, leisure, planning, political science, psychology, recreation, religion, sociology, transportation, etc., but it significantly favours state-of-the-art presentations, works featuring new directions, and especially the cross-fertilization of perspectives beyond each of these singular fields. The TSS series aspires to assure each theme achieves a comprehensiveness possible only in book-length academic treatment. Each volume in the series is intended to deal with a particular aspect of this increasingly important subject, thus to play a definitive role in enlarging and strengthening the foundation of knowledge in the field of tourism, and consequently to expand its frontiers into the new research and scholarship horizons ahead.