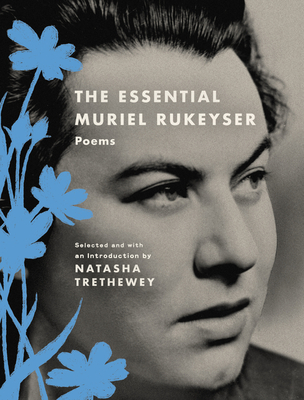 $16.99

NOT IN STOCK - Usually arrives in 7 - 14 business days
Description
---
The definitive edition of selected work from a poet whose influence continues to be widely felt today, introduced by Natasha Trethewey

Engaging closely with the violence, oppression, and injustice that she witnessed in her lifetime, Muriel Rukeyser was one of the seminal poets of the mid-twentieth century. Closely informed by issues relating to equality, social justice, feminism, and Judaism, her impassioned poetry was often seen as a mode of social protest, but it was also heralded for its deep emotional impact; its personal perspective; forthright discussion of the female experience, particularly sex and single parenthood at a time when these topics were largely taboo; and its wide-ranging exploration of genre and form. As Adrienne Rich wrote: "Muriel Rukeyser's poetry is unequalled in the twentieth-century United States…She pushes us…to enlarge our sense of what poetry is about in the world, and of the place of feelings and memory in politics."
The Essential Muriel Rukeyser represents the curation of Rukeyser's most enduring and urgent work, gathered in one volume that spans the many decades of her life and career, and with an introduction from Natasha Trethewey, one of our most important contemporary poets.
About the Author
---
Muriel Rukeyser was a poet and political activist. She was born in New York City in 1913 and attended Vassar College. She published over fifteen volumes of poetry in her lifetime and received a fellowship from the National Endowment for the Arts in 1966. She died in New York City in 1980.
Natasha Trethewey is a former US poet laureate and the author of five collections of poetry, as well as a book of creative nonfiction. She is currently the Board of Trustees Professor of English at Northwestern University. In 2007 she won the Pulitzer Prize in Poetry for her collection Native Guard.
Praise For…
---
"A profoundly immersive experience. . . . [Rukeyser's] attention to the intersections of capital, extraction colonialism, and ecological decline situate her work as both prescient and vital. . . . At a time of global crises in human rights and heightened racial tensions, Rukeyser's poetry offers us ways to reach "beyond ourselves": to think, to imagine, and to act as moral agents." — Los Angeles Review of Books
"This posthumous collection affirms Rukeyser's importance as a poet of witness." — New York Times