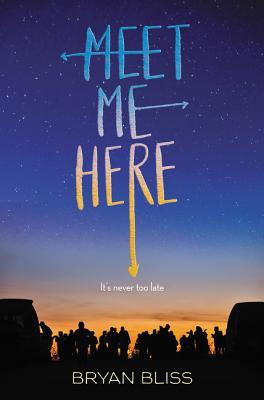 $19.79
Out of Stock Indefinitely
Description
---
In a single night—graduation night—Thomas has to decide: do what everyone has always expected of him, or forge an entirely new path? Bryan Bliss's absorbing examination of one boy struggling with expectations and realities will appeal to readers of Sara Zarr and Chris Crutcher.
Thomas is supposed to leave for the Army in the morning. His father was Army. His brother, Jake, is Army—is a hero, even, with the medals to prove it. Everyone expects Thomas to follow in that fine tradition. But Jake came back from overseas a completely different person, and that has shaken Thomas's certainty about his own future. And so when his long-estranged friend Mallory suggests one last night of adventure, Thomas takes her up on the distraction. Over the course of this single night, Thomas will lose, find, resolve, doubt, drive, explore, and leap off a bridge. He'll also face the truth of his brother's post-traumatic stress disorder and of his own courage. In Bryan Bliss's deft hands, graduation night becomes a night to find yourself, to find each other, to find a path, and to know that you always have a place—and people—to come back to.
About the Author
---
Bryan Bliss is the author of the National Book Award longlist title We'll Fly Away, as well as Thoughts & Prayers, Meet Me Here, and No Parking at the End Times. He holds master's degrees in theology and fiction and has worked as a curriculum designer and developer and as a youth pastor. His nonfiction has been published in Image Journal, along with various other newspapers, magazines, and blogs. He lives with his family in St. Paul, Minnesota.
Praise For…
---
"Bliss keeps the pages turning with vivid, rich characters and weighty moments of self-discovery. With compassionate grace, Bliss plumbs the depths not only of Thomas' heavy choices but also the impact of war on a personal level…Thoughtful, empathetic, and deeply stirring." — Booklist (starred review)
"Bliss offers a well-crafted story about the people who come home from war damaged and the family members this affects. …A love story between brothers, the novel provides a touching glimpse of a different kind of courage." — Kirkus Reviews
"Bliss's novel address the push teens may feel after high school to do what is expected of them and not what they want…With a 24-hour intense timeframe and thoughtful discussion of PTSD, this title has elements of Cath Crowley's Graffiti Moon and Trish Doller's Something Like Normal." — School Library Journal
"Told over one night, Thomas's story is both classic night-before-it-all-changes hijinks-parties, fighting, nostalgia, and unexpected friendships-and part darker, existential concerns connected to the realities of war. …The strong emotional impact will attract serious readers." — Voice of Youth Advocates (VOYA)
"Bliss presents another thoughtful and penetrating family drama. …through meaningful encounters with friends and family, Thomas gains a deeper understanding of sacrifice, the power of brotherhood and community, and just how fine the line between courage and fear can be." — The Horn Book
Praise for No Parking at the End Times: "Bliss's debut explores family, sacrifice, and the power of everyday faith with a deft and sensitive hand." — The Horn Book
"Bliss has worked with teenagers, and it shows—his characters are not stereotypical 'teens' but human beings who must face and overcome unique problems. A fine debut." — Minneapolis Star Tribune
"This quietly powerful story of a young woman's quest for deliverance in the face of parental failure, religious disillusionment, and self-doubt moved me deeply. I can't wait to see what Bryan Bliss does next." — Sara Zarr, author of National Book Award finalist Story of a Girl