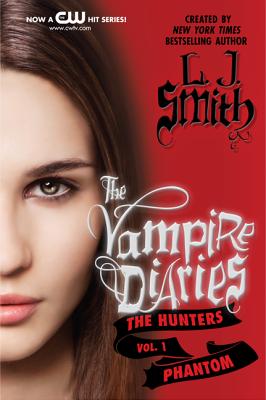 Description
---
New York Times bestselling series
The Hunters: Phantom is the eighth book in L.J. Smith's New York Times bestselling The Vampire Diaries series, the first in the Hunters arc.
Elena Gilbert and her friends saved Fell's Church from evil spirits, but the town's freedom came at a price: Damon Salvatore's life. Now, with nothing standing in their way, Elena and Stefan can finally be together. So why can't Elena stop dreaming of Damon?
As Elena's feelings for Damon grow, a new darkness is brewing in Fell's Church. Elena has been to hell and back, but this demon is like nothing she's ever seen. Its only goal is to kill Elena and everyone she loves.
The Hunters: Phantom is perfect for fans of the hit CW TV show The Vampire Diaries, as well as fans of the original New York Times bestselling series who can't wait to see what happens next with Elena, Stefan, and Damon.
About the Author
---
L. J. Smith has written over two dozen books for young adults, including The Vampire Diaries, now a hit TV show. She has also written the bestselling Night World series and The Forbidden Game, as well as the #1 New York Times bestselling Dark Visions. She loves to walk the trails and beaches in Point Reyes, California, daydreaming about her latest book.