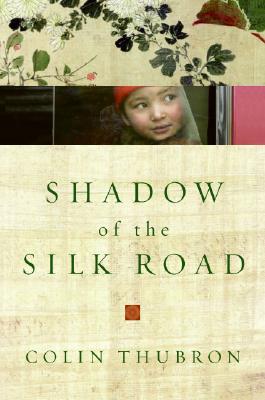 $25.95
Out of Stock Indefinitely
Fall '08/Winter '09 Reading Group List
---
"Exploring a largely unknown part of the world (the silk route between China and Turkey) with Thubron is quite an adventure. You will come away from this book with a better understanding of the people, religions, and cultures that are of great importance in our world today. To be able to discuss the complexities with others only enhances the trip. I had a great time!"
— Mary McHale, Fox Tale Books, New Durham, NH
Description
---
Shadow of the Silk Road records a journey along the greatest land route on earth. Out of the heart of China into the mountains of Central Asia, across northern Afghanistan and the plains of Iran and into Kurdish Turkey, Colin Thubron covers some seven thousand miles in eight months. Making his way by local bus, truck, car, donkey cart and camel, he travels from the tomb of the Yellow Emperor, the mythic progenitor of the Chinese people, to the ancient port of Antioch—in perhaps the most difficult and ambitious journey he has undertaken in forty years of travel.
The Silk Road is a huge network of arteries splitting and converging across the breadth of Asia. To travel it is to trace the passage not only of trade and armies but also of ideas, religions and inventions. But alongside this rich and astonishing past, Shadow of the Silk Road is also about Asia today: a continent of upheaval.
One of the trademarks of Colin Thubron's travel writing is the beauty of his prose; another is his gift for talking to people and getting them to talk to him. Shadow of the Silk Road encounters Islamic countries in many forms. It is about changes in China, transformed since the Cultural Revolution. It is about false nationalisms and the world's discontented margins, where the true boundaries are not political borders but the frontiers of tribe, ethnicity, language and religion. It is a magnificent and important account of an ancient world in modern ferment.
About the Author
---
Colin Thubron is the author of seven award-winning novels, including To the Last City, which was long-listed for the Man Booker Prize. He is an acknowledged master of travel writing, and his most recent titles include Behind the Wall, winner of the Hawthornden Prize and the Thomas Cook Travel Award; In Siberia, winner of the Prix Bouvier; the New York Times bestseller Shadow of the Silk Road; and To a Mountain in Tibet. In 2010 he became president of the Royal Society of Literature.
Praise For…
---
"Moving in a way that's rare in travel literature...Thubron goes to places most other sojourners can't."
— Lorraine Adams, New York Times Book Review

"[Thubron is] intrepid, resourceful . . . and immensely talented . . . a splendid book."
— Jonathan Yardley, Washington Post Book World

"Thubron has done it all, with sparkling grace . . . He is a brilliant brooder, artful in his melancholy."
— San Francisco Chronicle

"An exhausting journey and a marvelous book."
— Harper's Magazine

"A fantastically descriptive writer, Thubron digs through the history of Central Asia...Perfect for vicarious travelers."
— New York magazine

"An illuminating account of a breathtaking journey."
— Booklist

"[An] absorbing travel epic…Thubron's poetic eye still teases out gorgeous subtleties in the panorama.""
— Publishers Weekly (starred review)

"[Thubron] augments his trenchant narrative with impressive historical background and evocative, lyrical prose…An impressive, rewarding...trek."
— Kirkus Reviews

"Splendid…Sumptuously detailed, elegantly written and riveting...Thubron misses nothing."
— Providence Journal