Interabang's YA Book Club is an event where pre-teens, teens and adults who love teen books can discuss some of the newest, hottest page turners in the genre. We focus on books that the group has an interest in reading which are also critically interesting and ripe for discussion. An Interabang moderator (usually me, Melanie!) will be present to make sure discussion stays on topic and everyone has a voice. Parents are welcome to browse the store during the roughly hour long discussion or leave and return at the end. We provide snacks and drinks for those of you who are thirsty, and . . . it's always fun!
Discussing books with kids other than your friends and outside of a classroom is a great way to expand your ability to interact, practice public speaking, FINALLY talk about something you enjoy, and make some new friends. We'll also clue you in on the latest YA author events at Interabang and around town. Occasionally, we'll have advanced reader copies up for grabs – that means free books! We would love to see the YA Book Club grow and become a place for all levels of young critics, those who want to just talk about what they've read, as well as the person looking for more serious literary discussions. No matter what you come for, I can promise you'll find people who love YA as much as you.
---
THORNHILL is moody, mysterious, and atmospheric. Part graphic novel and part epistolary novel (that means a novel told in letters), it's a fairly quick read for those of you wondering if there's time to finish it before the meeting. It's perfect to read for Halloween, and raises many questions about the different types of ghosts that inhabit our world. THORNHILL addresses isolation, abandonment, and bullying with a distant and striking lens. Come pick up your copy at the store and mark your calendar to join us for discussion. There might even be some Halloween surprises!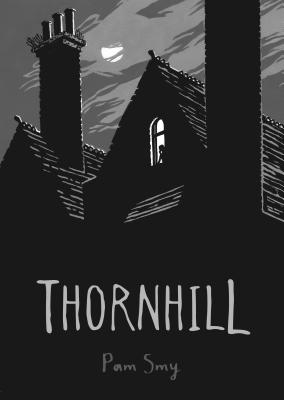 Thornhill
By Pam Smy

ISBN: 9781626726543
Availability: Usually Ships in 1-5 Days
Published: 2017-08-29T04:00:00.24Z

---
On October 24th at 7 p.m., we'll discuss THORNHILL by Pam Smy.
A story that unfolds through what appear to be three distinct points of view winds closer and closer together in mysterious and tragic ways. A commentary on how the actions of those around us can change and limit our world – and how we can overcome those limitations with each other's help. A startling, humorous, and heartbreaking book about the invisible lines that connect us all. Also in store now!